Iowa Legislative Recap 2021
May 26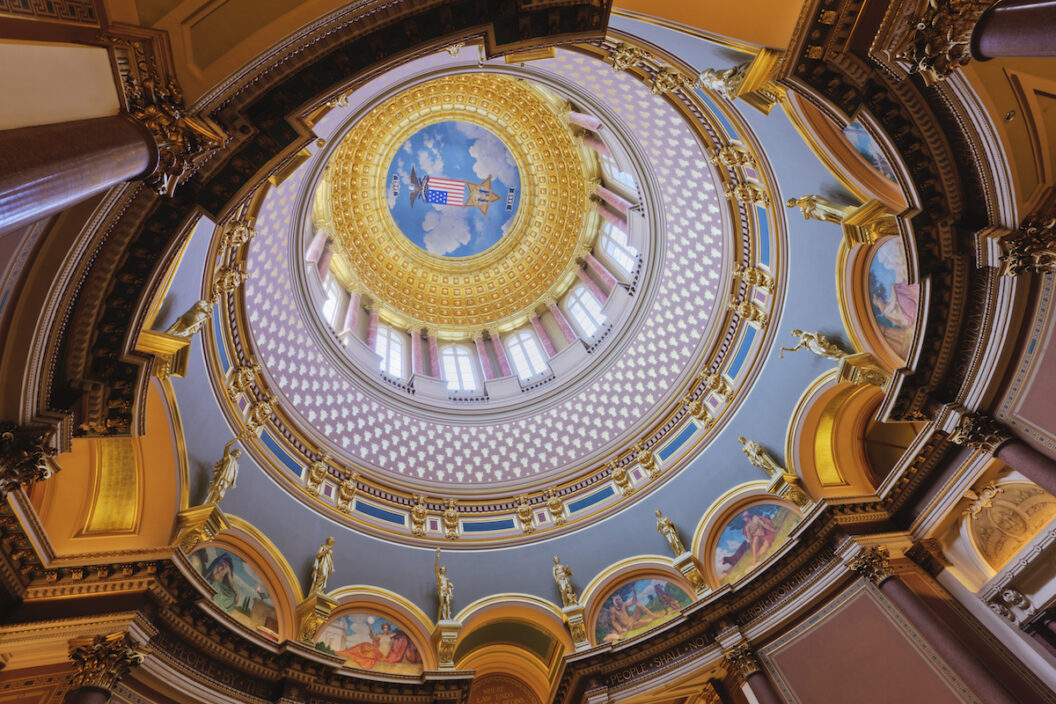 The Iowa Legislature adjourned sine die last Wednesday, May 19 after a few late nights of debate and negotiations that caused a 3-week extension of the original timeline. The Legislature had a full plate of issues and a lot of necessary catch up after 2020 was cut short and funding remained status quo due to COVID-19.
Personal liberty dominated policy discussion in our solid-red legislature and priorities included tax reform, bans on mask mandates and vaccine passports, school choice initiatives, policies related to obtaining permits for firearms, and a pro-life constitutional amendment. These were in addition to ideas to address the state's childcare shortage and provide a statewide appropriation for mental health care.
Practically speaking, this session was unlike any other: We attended virtual subcommittees, wore masks, followed screening protocol at all capitol entrances, and learned to lobby at a safe, social distance. COVID-19 was always part of the framework, both in the physical presence at our state capitol and as legislators discussed impending federal financial relief.
However, that did not slow down the legislative workload as the majority party hit the ground running, achieving some of its top objectives within the first weeks. Until midnight on adjournment day, LS2group's government affairs team was there and involved in discussions affecting our clients every step of the way.
Additionally, while the session has adjourned for all intents and purposes, it is important to note this is merely half-time for legislators as a special session will convene later on to address redistricting. This is a constitutionally required process that takes place in concert with the census every ten years and holds a great deal of importance, as it determines the outlines of various districts both for Congress and legislators at the statehouse.
Iowa's process for redistricting is well-renowned; we use a nonpartisan arm of the Legislature, the Legislative Services Agency, to present maps for an up or down vote of both chambers. Guardrails against gerrymandering are included to ensure the map is not swayed by political party, voter registration, or geography. Usually, this process occurs during the regular session, but COVID-19 prevented a timely census completion at the federal level, leaving Iowa's map drawers without population numbers from which to start.
But as they say, the show must go on, and new maps must be in place before 2022. A delay in maps could mean a delay in political announcements as candidates weigh decisions about what long-term changes might mean. For lobbyists, this might delay client exposure, relationship building, and the start of our general election season.
But even with a special session looming, our team is forging ahead with all eyes on 2022.
2021 was incredibly successful for LS2group's government affairs team and all of the clients we represent. We successfully pushed a number of good policies through the legislative process and fended off many of the bad ones; however, there is work yet to be done.
After some much-needed R&R, the government affairs team will spend the summer maintaining our long-standing relationships with legislators, logging miles as we meet key decision makers in their home districts. We will work to set agendas, prioritize client goals for the next session, and spend time at fundraisers, outings, and other networking events.
2020 was unprecedented, 2021 was different yet manageable, and 2022 is full of hope. We look forward to moving back to normalcy in lobbying and at the statehouse and continue to celebrate our success in adversity over the last few years. We are ready to achieve even more for our clients!